Have a question?
The Cumuul Monocular is the tiny hand-held miracle that instantly gives you the eyes of an eagle. You don't need any special knowledge or technical ability. Celebrities, bloggers, outdoor enthusiasts are also using this newest, most powerful high-resolution Cumuul Monocular.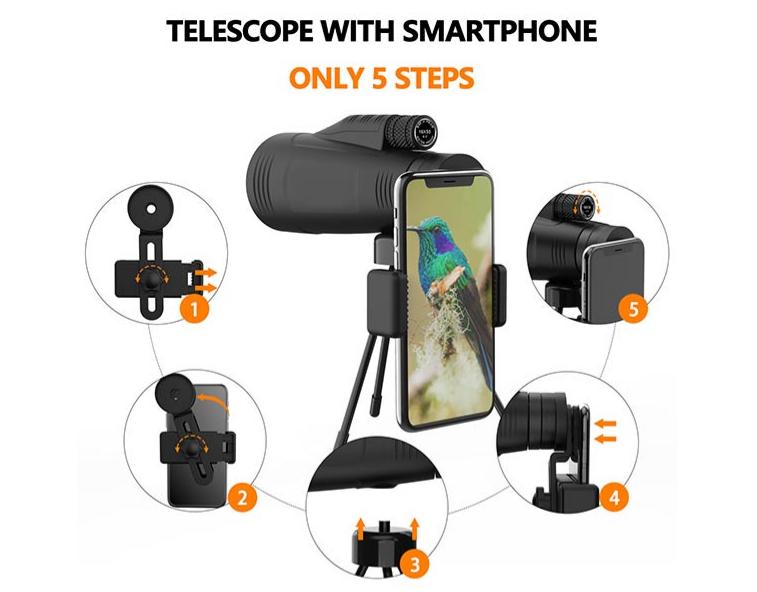 Why Thousands of People Are Switching to Cumuul Monocular?
The lightweight, portable and durable Cumuul Monocular comes with so many outstanding features:
√ Super sharp and super clear photos
√ Always with you. No bulky, heavy lenses to carry
√ Enjoy while camping, hiking or adventuring
√ Perfect travel gear! You don't need anything else
√ Clearly see every detail
√ Observe wildlife like few can
√ Comes with everything you need
FREQUENTLY ASKED QUESTIONS
Q: Will it work with my smartphone?
Yes, it will work with almost any Apple iPhone or Android phone. Just clip it to your camera in seconds and start taking photos. So easy!
Q: Can I use the Cumuul Monocular without a phone?
Yes, the monocular is a fully-functional telescopic monocular. You can hold it up to your eye and see things over 50 miles away!
Q: What is the Cumuul Monocular made of? Are the lenses good?
The Cumuul Monocular is made of real, high-quality optical glass. They are multicoated just like the most expensive camera lenses, to give you super-clear images. They are the finest quality that can be made.
Q: What is a BAK4 prism?
BAK stands for BaritleichKron (German for "Barium Crown"). It is used in high-end binoculars. It is the highest quality, most desirable way to build a monocular or binocular prism, which is why we used it in the Cumuul Monocular.
Q: Is the Cumuul Monocular rugged?
Yes, it is extremely drop resistant and is covered with a non-skid, protective coating. You can use it safely even under extreme conditions!
QUESTIONS & ANSWERS
Have a Question?
Be the first to ask a question about this.
Ask a Question